ACCESS:
The Cryotome E cryostat is available to all OSU researchers for sectioning FIXED tissue only. Many tissue types can be sectioned using this equipment with the exception of calcified bone. CONTACT US for access to the cryostat.
RATES:
Please refer to our rates page.
INFORMATION: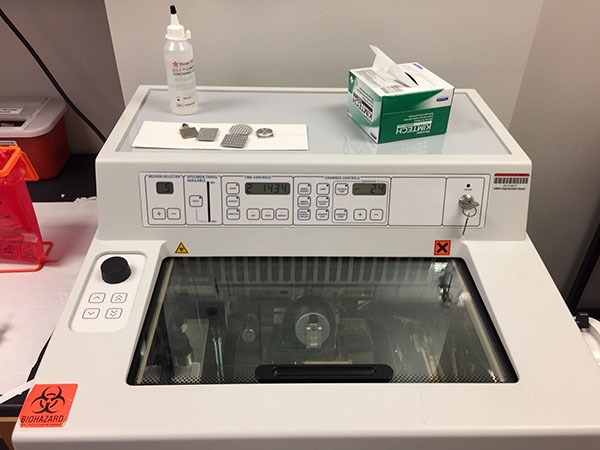 The Cryotome E cryostat is equipped with actively cooled quick freezing shelf (cryobar), a powerful refrigeration system, and a mobile heat extractor in order to provide rapid freezing and sectioning of tissues. The cryostat is also equipped with an anti-roll device.

The researcher is provided with specimen holders (chucks), a high profile disposable blade (DB80HS) per sectioning session, OCT embedding medium, clear base molds for tissue orientation(two sizes; 15mm or 24mm). Please provide your own "plus" slides.

Many online resources are available for help with cryostat sectioning protocols and videos to help the novice user become better acquainted with the process.